FREYARA Makeup Kwasten Tas Professionele Organisator
Prijs:
€ 35,00
€ 29,99
inclusief btw
Verzending:
Gratis expresverzending op € 30,00
Merk:

FRAYARA

Koop FRAYARA freyara makeup kwasten tas professionele organisator online, gratis verzending en 30 dagen retourgarantie.

FY04.0002

Model:

FY04.0002

29.99

https://nl.freyara.com/FY04.0002_make-up-kwasten-tas-professionele-organisator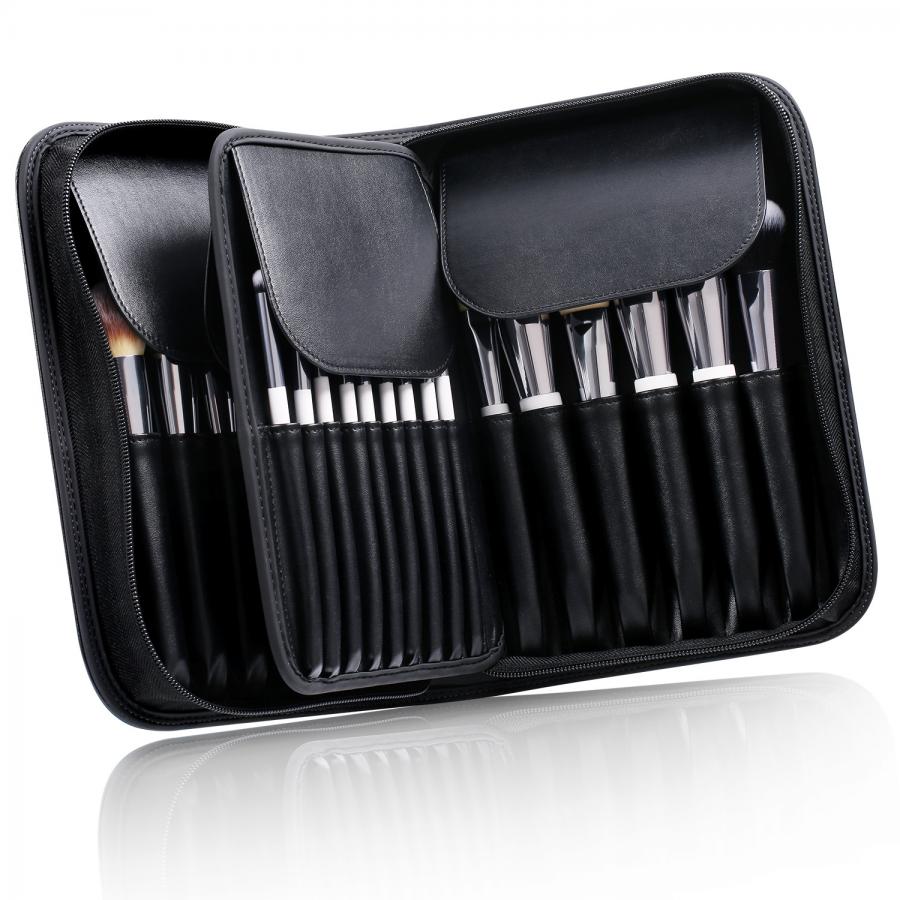 Gemaakt van REACH-gecertificeerd (registratie, evaluatie, autorisatie en beperking van chemicaliën) PU-leer, geen geur voor borstels, geen schade aan de huid.
Pak voor FREYARA 30 stuks en 25 stuks borstelset.
Holds a lot and keeps them handy
I can't definitively save how sturdy or durable having only used it a few months but it definitely does the job. I like that it folds into a "stand", makes it very easy to use. You can zip ti all up for travel, but I only take a small number of brushes when I travel. It really holds quite a few brushes of varying sizes. I am very pleased with it.
21-05-2020
Leather & Very Versatile Perfect Cosmetic Brush Case
I love that this brush carrying case is leather and it smells amazing. I like the zip closure and how secure the carrying case is with the brushes inside it. The versatility of this case is great with the ability to set it up to allow brushes to be easily accessible during a makeover or beauty party.
08-05-2020
Best brush storage ever!
This is the best makeup storage. Well made and with the side snaps it lets you stand up your brushes for easy access. There is a cloth attached to the top of one side to keep your brushes separated when stored, which is brilliant! I love, love this organizer!!
22-04-2020
just buy it!
Quality is excellent. Does not feel cheap at all. I'm more of a compact type traveler so I did not buy it to travel with personally it's too big for my liking in that area so I deducted a star. I have it in my vanity drawer and LOVE how organized my brushes are instead of being on top of my vanity collecting dust. When I'm doing my makeup it's so easy to whip it out and set it on top and the brushes are fitted inside the pouches so well there is no risk of them slipping out yet it's easy to pick them in/out.
20-04-2020
Pro Makeup Brush case!
I am in love with this makeup brush bag. After I saw the other girls awesome reviews, I got it! I can second that its an amazing sturdy case to protect your brushes. I love that my brushes won't get dusty being out in the open, they will be covered and protected. The cloth in between is nice. Even when the case is full, still feels light enough to carry around. Very happy with the product.
12-02-2020
There are no faqs for this product.