Oogschaduwkwast Set 17pcs Klassieke Wit
Verzending:
Gratis expresverzending op € 20,00
Merk:

FRAYARA

Koop FRAYARA oogschaduwkwast set 17pcs klassieke wit online, gratis verzending en 30 dagen retourgarantie.

FY01.1702

Model:

FY01.1702

14.99

https://nl.freyara.com/FY01.1702_professionele-oogborstels-set-klassieke-witte-17-delige-collectie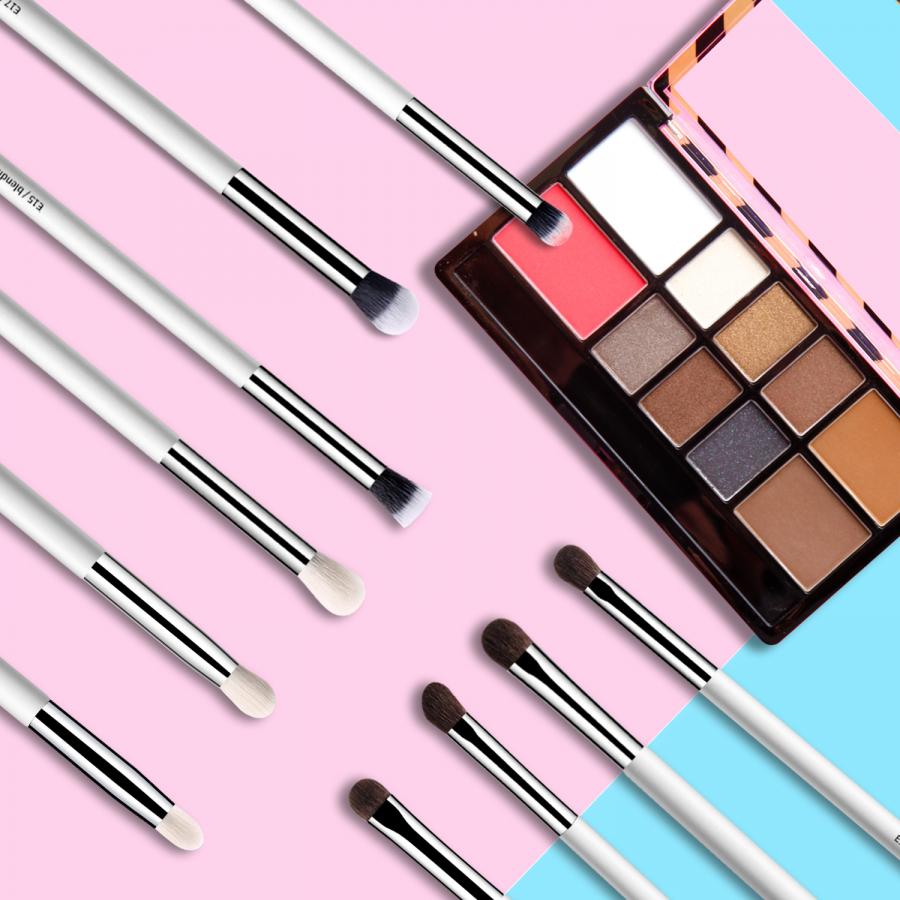 Complete collectie oogschaduwborstels voor visagist en beginner;
Dierproefvrij, geen test op dieren;
Zachte premium synthetische haren.
Houten handvat, aluminium buis.
100% tevredenheidsgarantie of terugbetaling.
E15 Meng
E16 meng
E17 Meng
E18 Meng
E19 Oogschaduw
E20 Oogschaduw
E21 Definer
E22 Oogschaduw
E23 Oogschaduw
E24 potlood
E25 potlood
E26 Wenkbrauw
E27 Eyeliner
F28 concealer
F29 Ventilator
F30 veeg
L02 Lippen
Beautiful brushes
Beautiful brushes they aren't that long maybe travel size but honestly it doesn't matter you get about 8 tapered brushes all diff sizes for amazing blend, totally worth it. Bristles seem High quality without shedding. Attached is the look I did using this amazing brush set!
21-06-2020
Great brushes for daily use
the pictures speak for itself! The brushes are not Morphe brushes or whatever but the brushes definitely don't feel cheap. They pick up pigment, they are super easy to clean, the blending brushes blend awaaaaayyy. I AM IN LOVE WITH MY PURCHASE.

They are worth the purchase and get the job done as good as any other majorly expensive brand. The hairs do not fall out, they are soft and the brush handle is strong.

You will not feel the wobbly wobble thing that hold the brush and the handle together. Which is perfect.

Just buy the brush already!!! LOL!
27-05-2020
I love these brushes!
I LOVE LOVE LOVE THESE BRUSHES! Great value for some beautiful soft brushes that blend beautifully. Packaged well. Arrived on time. I'm a happy customer! I would also buy from FREYARA again.
26-05-2020
Love love love!!!!
I'm in love with these brushes!! I first got a Morphe set that literally feels like a damn brilo pad on my face. .y eyes would always become watery and dry whenever I used them. These are super soft, blend the makeup soooooooooo good, and don't irritate my eyes!!! Highly recommend and will probably be getting more to have spares!
24-05-2020
Not bad
Decent brushes especially for the money. I brought them for my sisters graduation and I really can't complain I like them a lot. The only thing that annoys me so far is that all the brushes are different colours but love the brushes themselves
20-11-2021
Same style brushes. Not happy
The brushes themselves, are very soft nice quality But its like they're all the same styles just in different forms, im a makeup artist all the brushes look the same, the blending brushes arent fluffy just round. I was honestly very very disappointed in my purchase. I like the style of the packaging and the quality but definitely needs to be more versatile. Brushes are the same and are only good for some techniques..
05-04-2021
Mrs
I like the brushes but the hair do fall off and I was surprised at the fact that zero shedding was acclaimed by all reviewers, however, I faced this very issue. P. S dissapointed
09-03-2021
Great brushes
Product is of great quality, will definitely order from Freyara again.
10-11-2020
Been using these ever since
I bought a morphe brush kit and I didn't like them, then I ran across these online, they ended up being amazing brushes!!! I couldn't believe it.
29-06-2020
Perfect.
Incredibly soft. When u wash them they go back to being soft again. I love these brushes sizes and shapes. Would defined recommend!!! They are also great bc of the price!!
30-05-2020
There are no faqs for this product.